See InfoReady in action with a free personalized demo.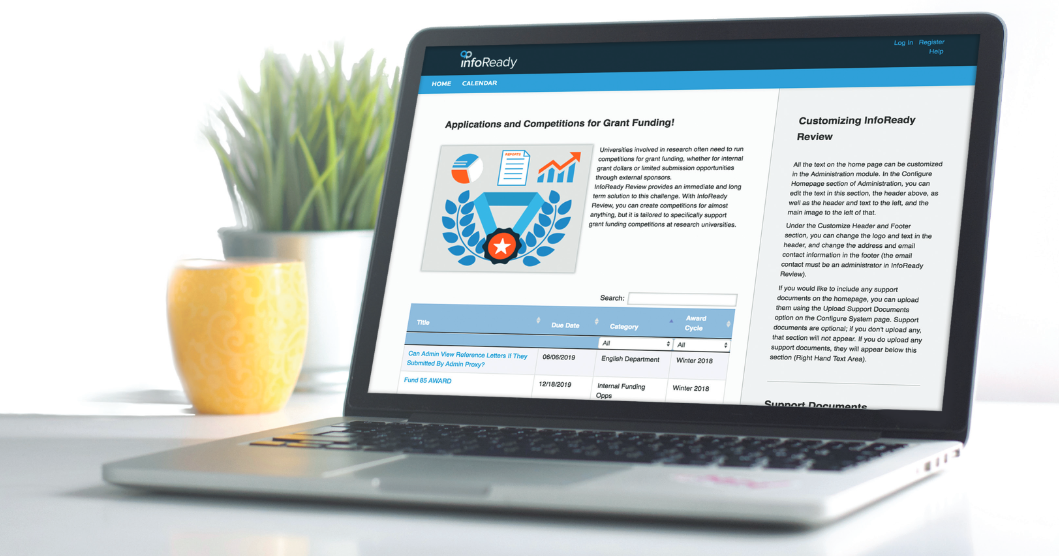 Working in a fast-paced environment means there's little time for cumbersome administrative tasks. When those tasks are a recurring process to collect forms and applications to manage reviews and approvals, then it's time for InfoReady.
InfoReady automates the time-consuming work of running application, review, and selection processes with a cloud-based software.
With InfoReady, administrators can:
Streamline application and review processes for limited submissions, seed grants, scholarships, administrative approvals and many more.

Create and edit workflows simply and easily, without IT support.

Efficiently manage documents.

Improve data management and reporting.

Leverage follow up forms to collect information on impacts, outcomes and annual reports.

Enjoy excellent support and training.
Applicants and reviewers also benefit from InfoReady's easy-to-use design so they can focus on the quality of their submissions.
Let us show you how InfoReady can help. Complete the form and we'll be in touch to schedule a time to talk.