Happy Clients. Valuable Insights.
ON-DEMAND WEBINARS
Learn how institutions of all sizes are using InfoReady to streamline the work of collecting applications, routing for review and approval, tracking and reporting outcomes.
And, of course, we'd be delighted to schedule a free demo of InfoReady tailored to your institution.
SHOW ME MORE
FEATURED ON-DEMAND WEBINAR
Connecting Faculty Research with Community Needs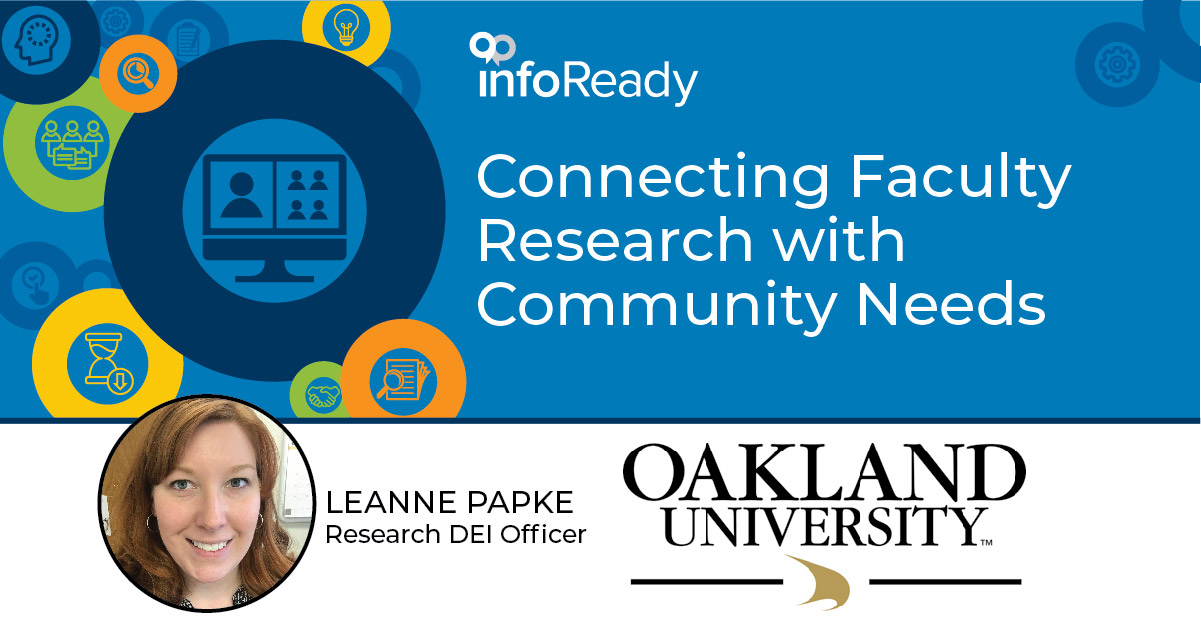 ON-DEMAND WEBINAR
Measuring Outcomes & ROI with Progress Reports
Presented by Shari Thompson, The George Washington University
Learn how Shari deployed InfoReady's Progress Reports to define and capture research and scholarly accomplishment metrics among GWU researchers and faculty. She is then able to analyze and report the data regularly to institutional leadership who use the information for budgeting and other decisions.


ON-DEMAND WEBINAR
Creating Faculty Review Panels
Presented by Joe Farmer from Boston University
Finding and training faculty as reviewers for applications and awards can often be a challenge. Joe Farmer from Boston University tackled this challenge by creating a panel of faculty reviewers. In this webinar, Joe will present how he fined tuned the scoring rubric in InfoReady and lined up reviewers who are ready to go when he needs them.